We took G-Man's Little Einsteins rocket outside on a warm day a week or so ago. Diggity came out to play with us too.
I'm really going to miss these fall afternoons.
He runs everywhere these days. He sometimes gets all the way across our culdesac before I can catch him.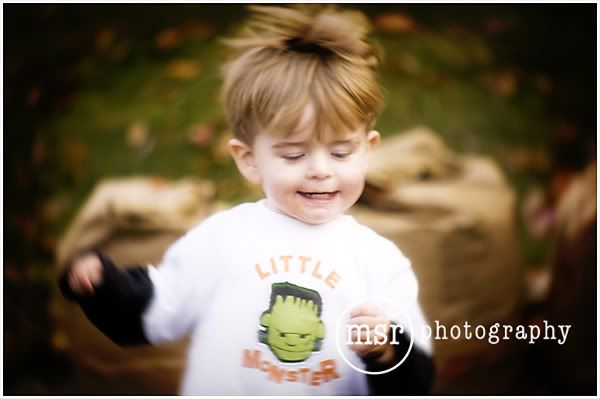 *So, I need a little bit of help. I'm trying to decide how to put my photography logo on my pictures. Both options are shown above. Option 1 is the white branding bar at the bottom with the logo in black. Option 2 is stamping the logo right on the photograph. Leave me a comment and let me know what you think!