WARNING - If you hate lots of pictures of nature, adorable children and fabulous adults, you should not read this post.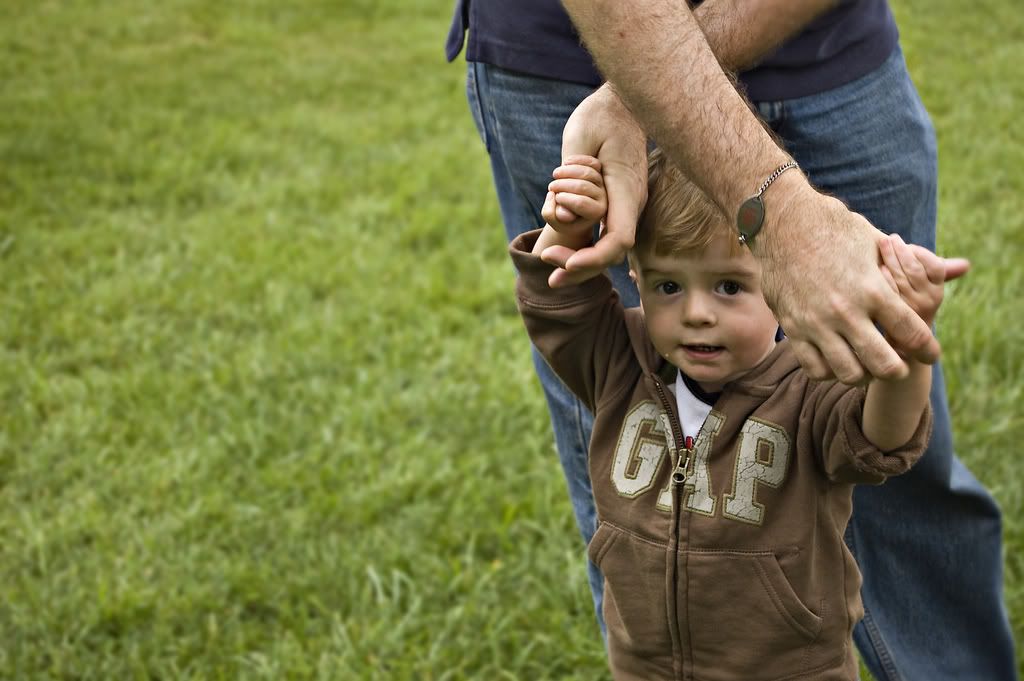 Saturday was a beautiful day. In fact, we had amazing weather all weekend. We ventured down to the main campfire to let the kids play and let the adults chat.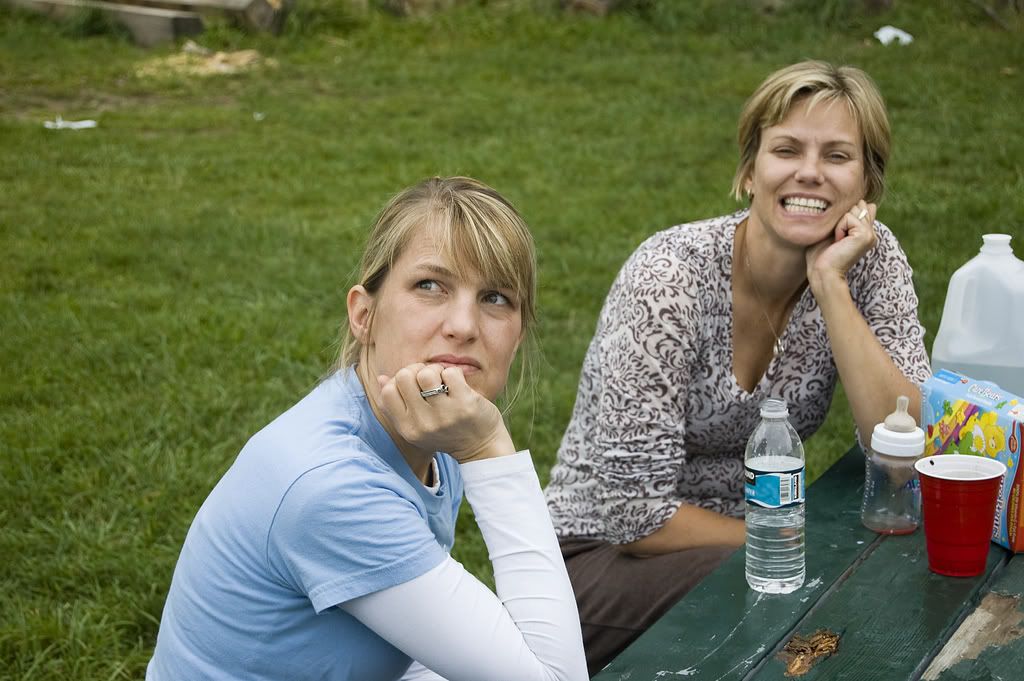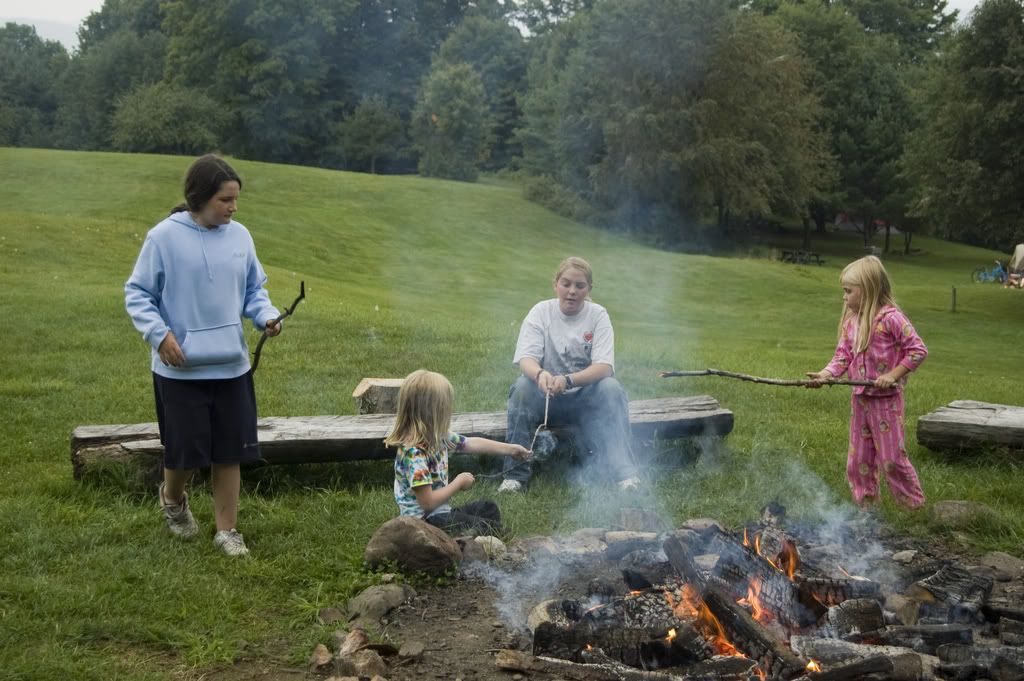 G-Man and his cousin Abigail got to ride in one of the wood carts, courtesy of DJ and JH. The boys took them in a huge circle up and down the hills. Here are the cousins before the ride began: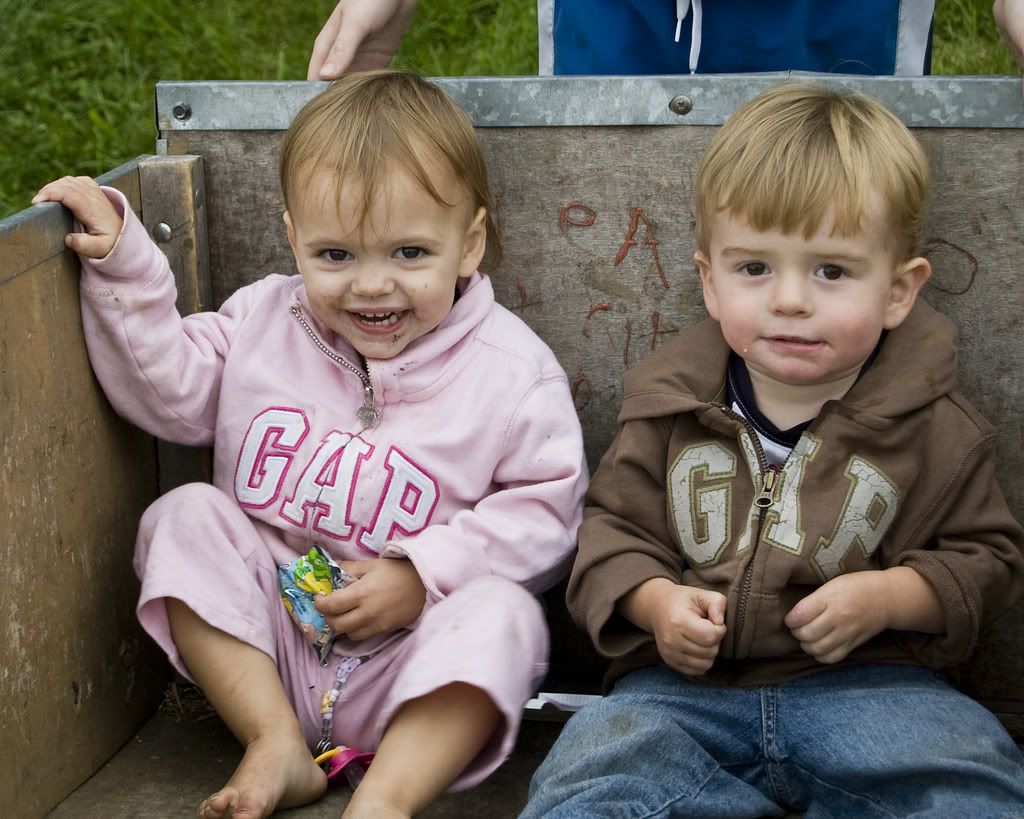 The best part of the next two pictures are the expressions on the faces of the little ones in the cart. Check out G-Man's eyes in the picture on the left and Abigail's face in the picture on the right. I was laughing in between feeling anxious about the safety of the toddlers.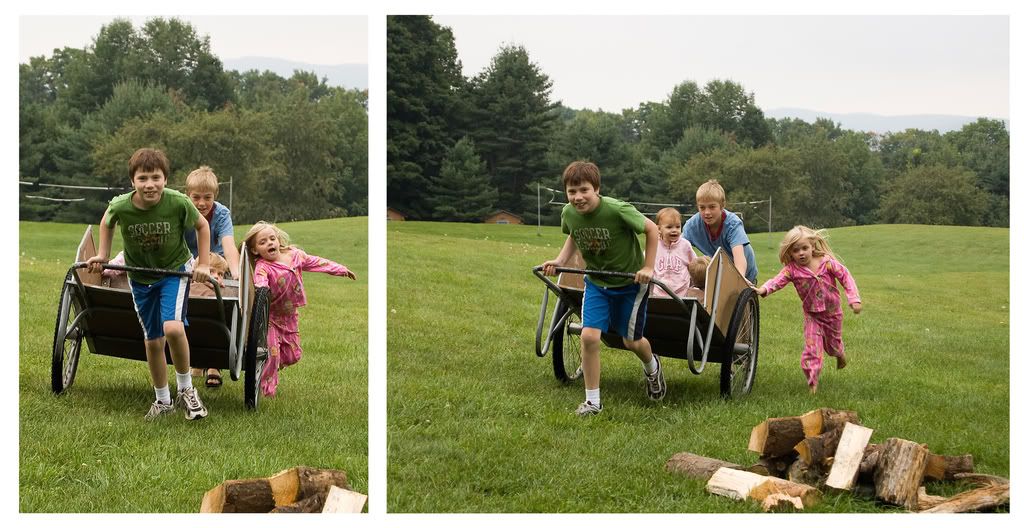 We love Aunt Carolyn. She was demonstrating her triathlon biking skills.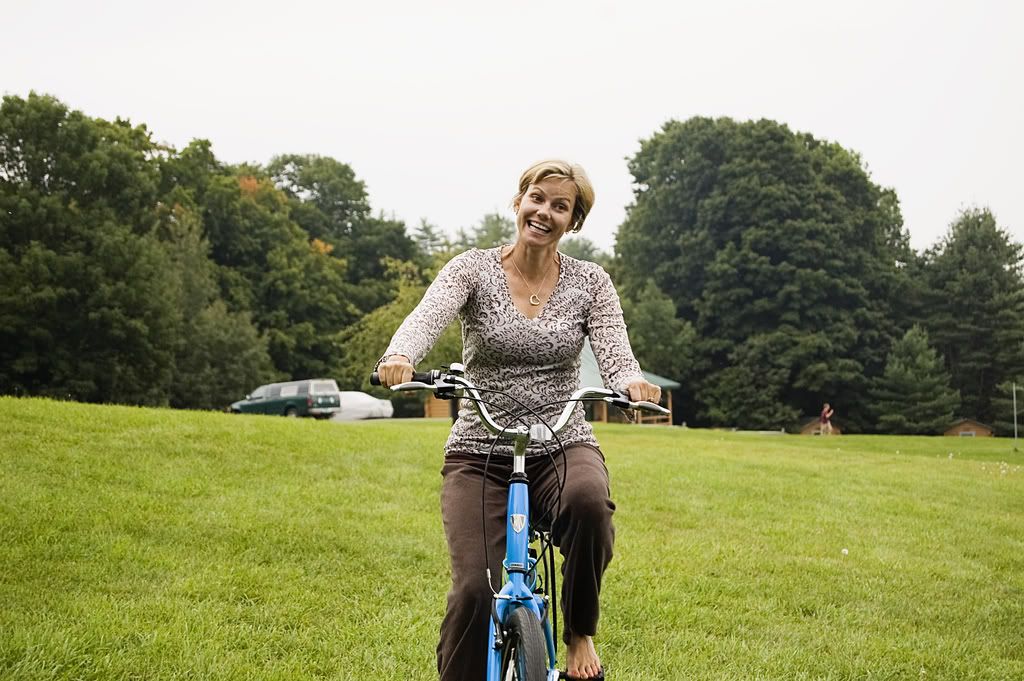 RJ and DJ - friends from our ward. I really like the way this picture turned out.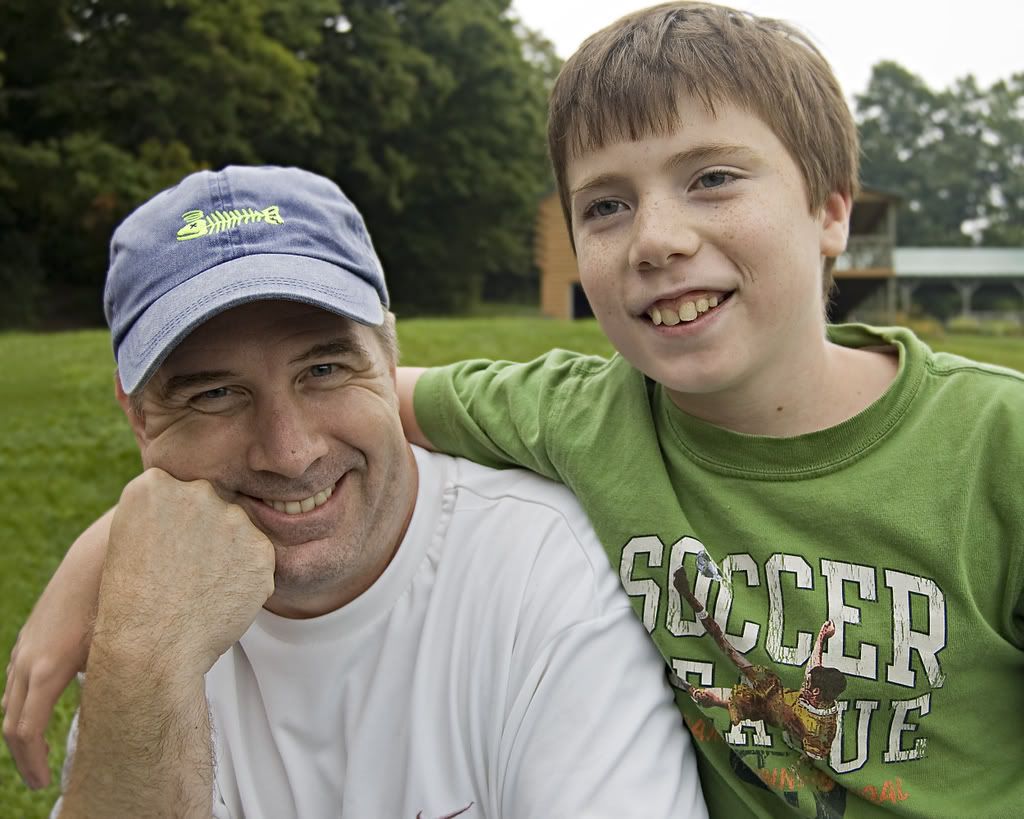 Whenever there are kids gathered, you can usually find Diggity at the center of the gathering. Or the bottom of the pile. Whichever the case may be...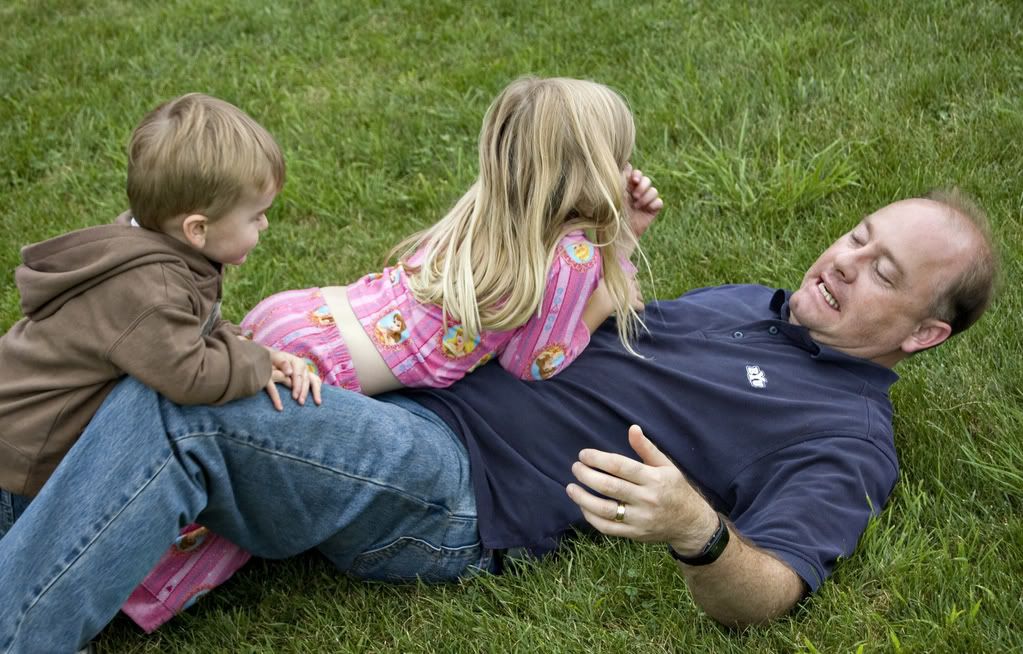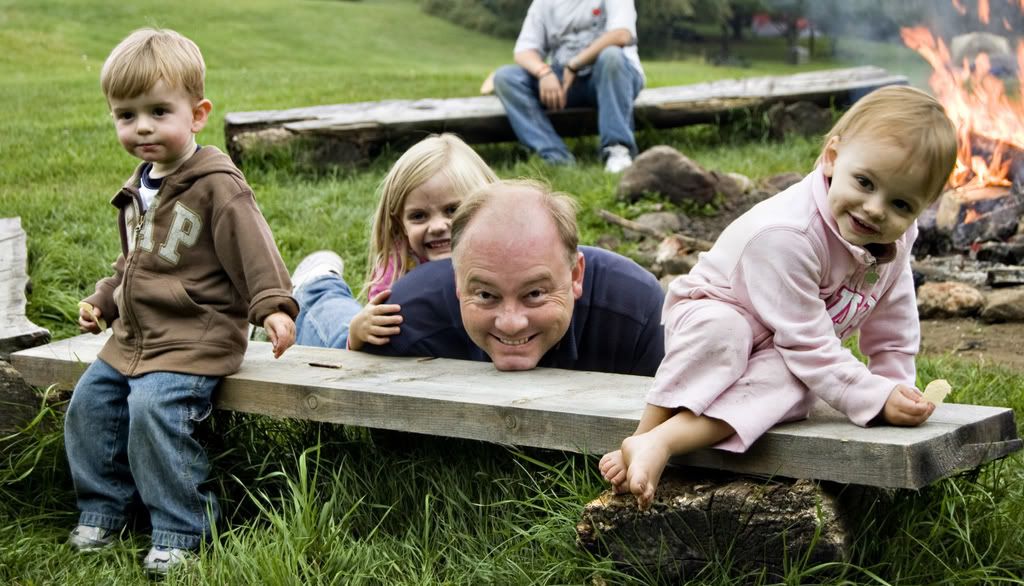 After lunch, we went to Killington, VT to Pico Mountain Resort to try out their Alpine Slide. It was a beautiful drive and we were excited to try the slide when we finally arrived. I was excited because G-Man rode a chair lift for the first time (I learned to ski when I was 3. Being on the lift with G-Man was unexpectedly exciting and I started having visions of him learning to ski.) And he really liked the slide down. Or at least, he didn't hate it or cry or anything like that.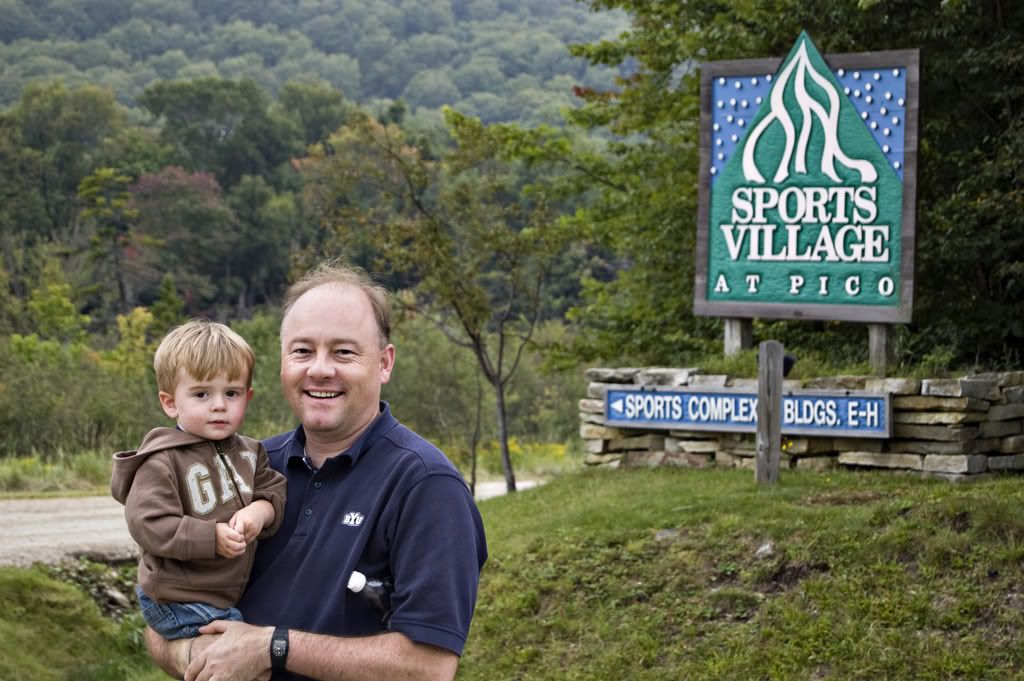 We had dinner as a ward upon returning to Camp Joseph. I was able to catch some shots of all the kids running around.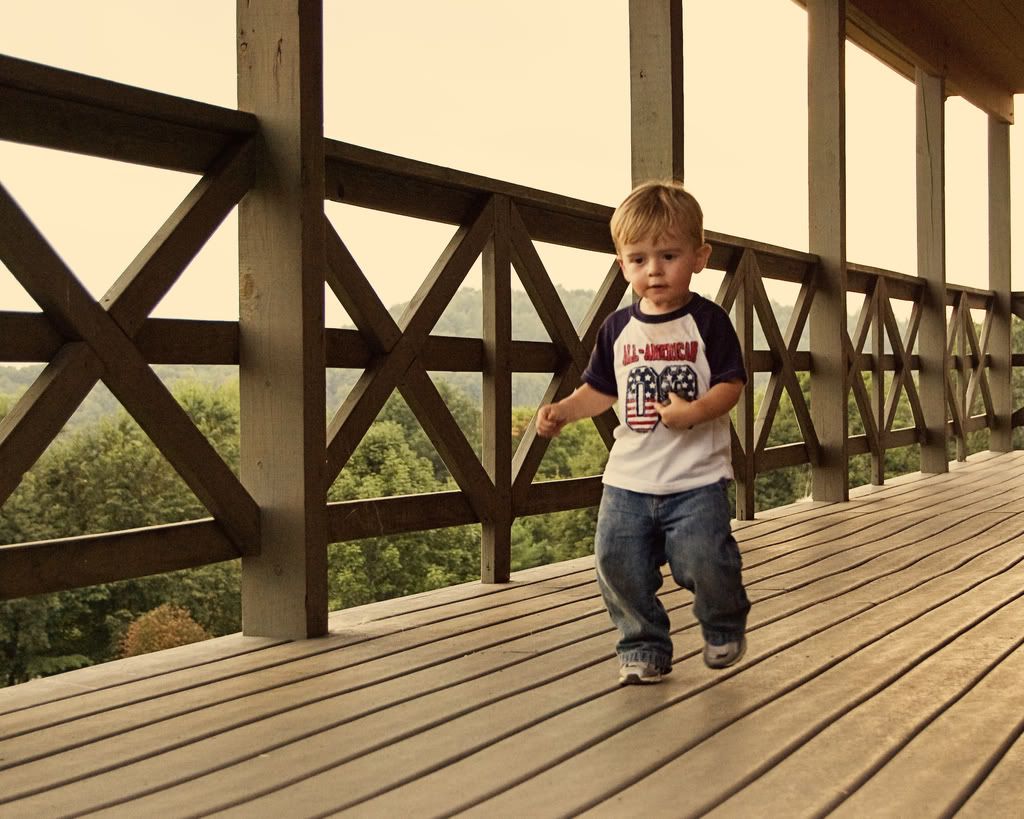 I also learned that Abigail really likes chocolate.

And that the Wynnes like to wear matching outfits. ;)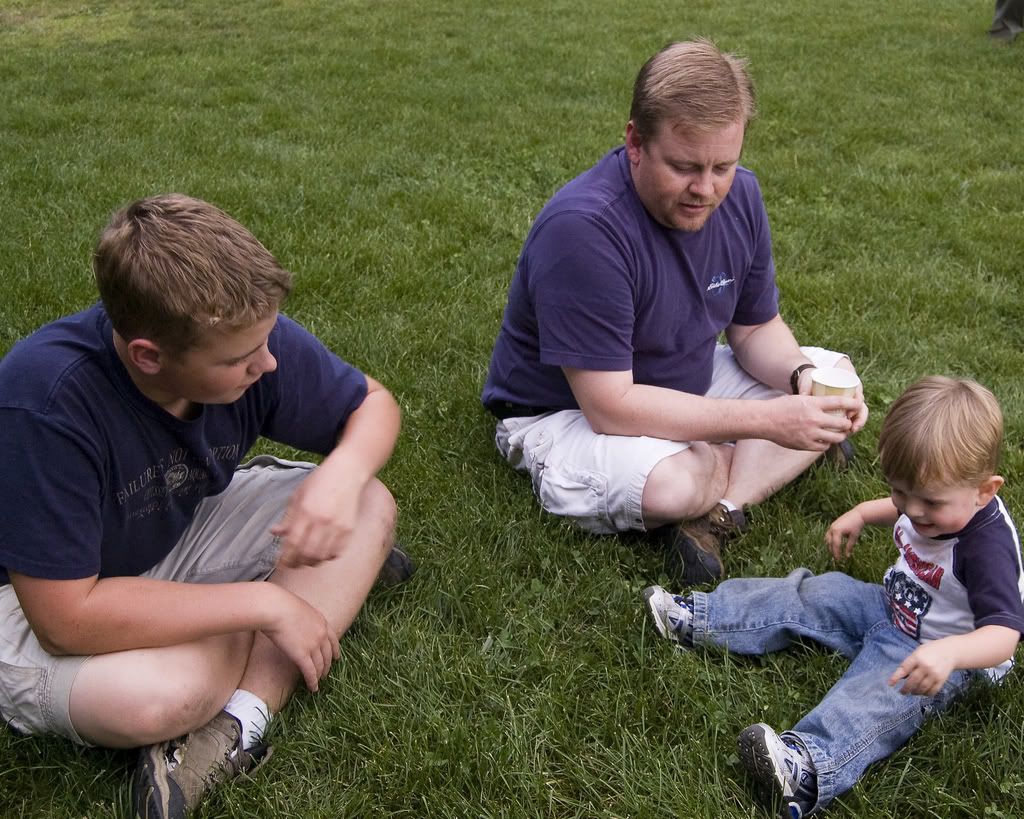 And that s'mores with Reese's Peanut Butter Cups instead of regular old chocolate bars are DELICIOUS.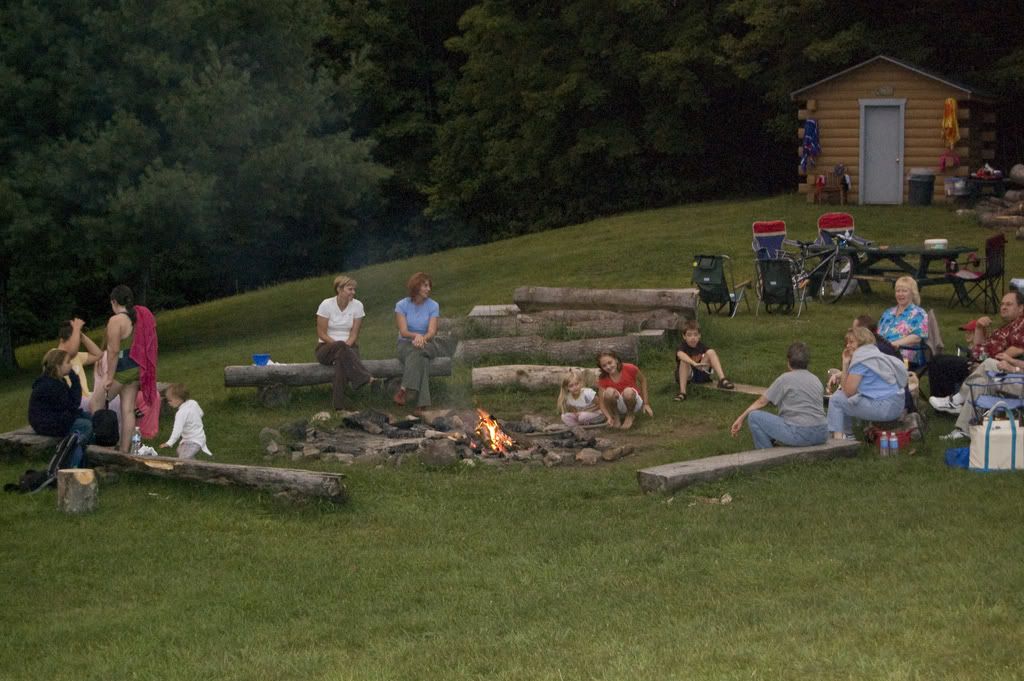 We had a great sunset that night.
(Thanks, Mom!)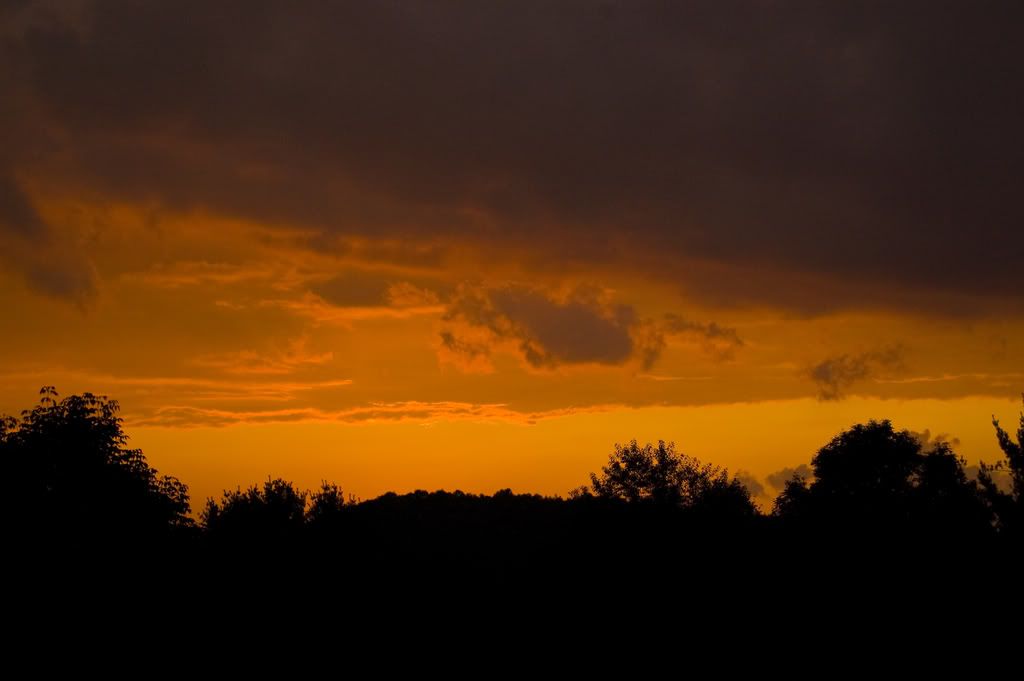 A final shot of my boys in front of the beautiful sunset.
(Thanks, Photoshop!)