I need to go to bed or fold some laundry or something, but I had to get at least one day worth of Camp Joseph pictures posted here.
Diggity
,
Laura
,
Rebecca
and
Allison
already posted blogs highlighting at least one day. I was feeling like a blogging slacker.
We headed up to Camp Joseph on Friday afternoon and arrived to set up camp in our cute little cabin in the trees. It's not so much a cabin as a tiny room with two sets of bunk beds and barely enough room to cram G-Man's portable crib between them. Though we hit our heads and shins a lot, it was nice to not have to worry about setting up a tent.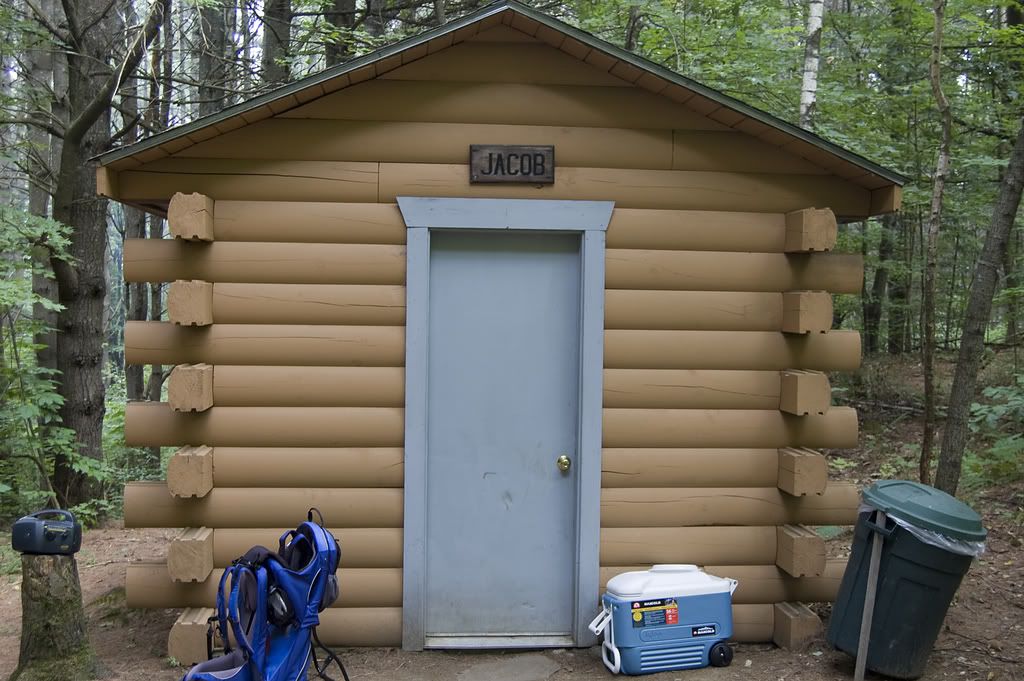 After unpacking, we walked down to the main lawn where most of our ward was set up. Diggity and I had hoped that G-Man would like camping, or at least we thought this trip would give us an indication.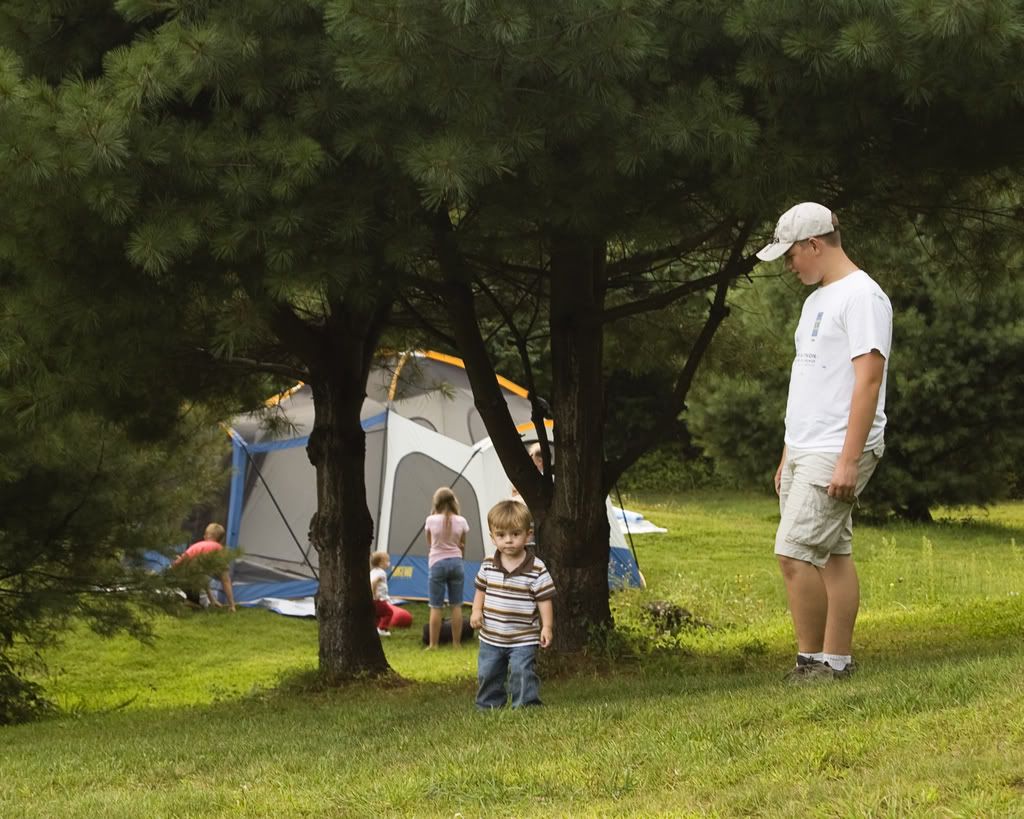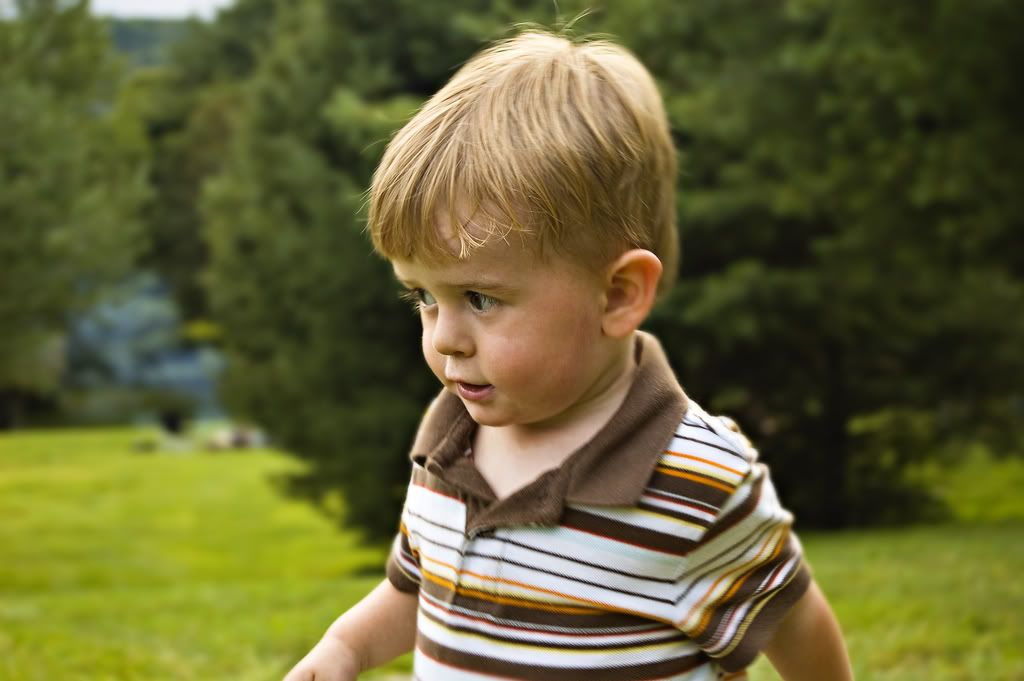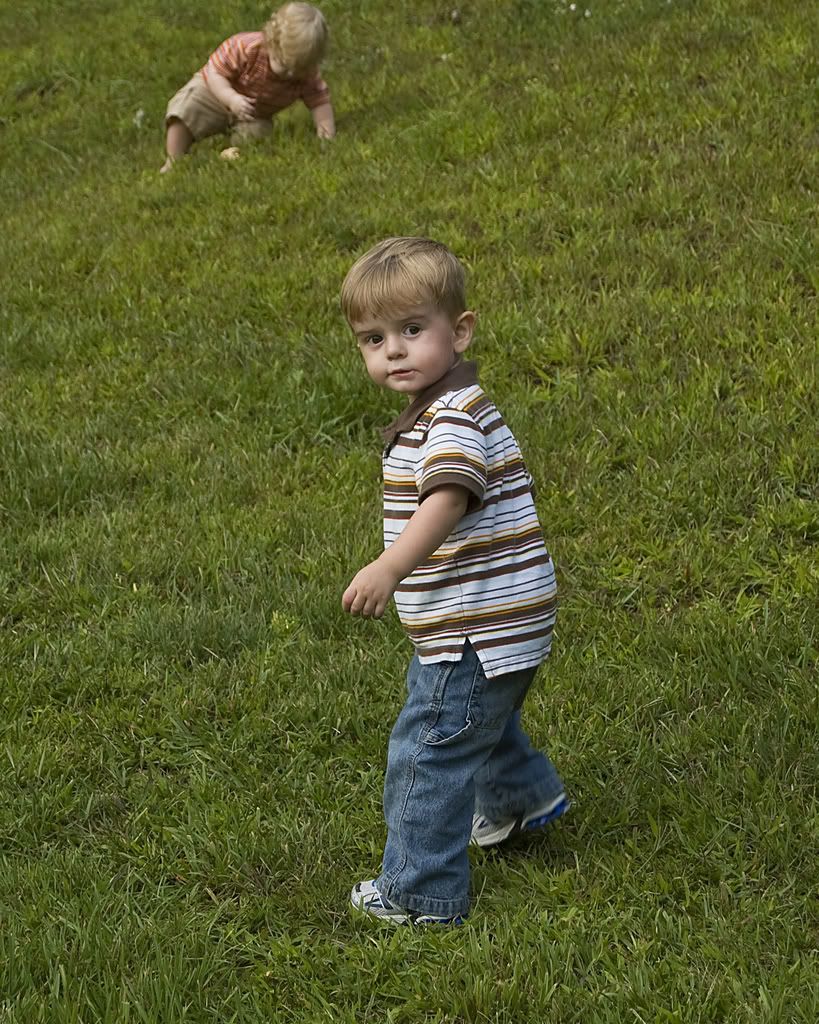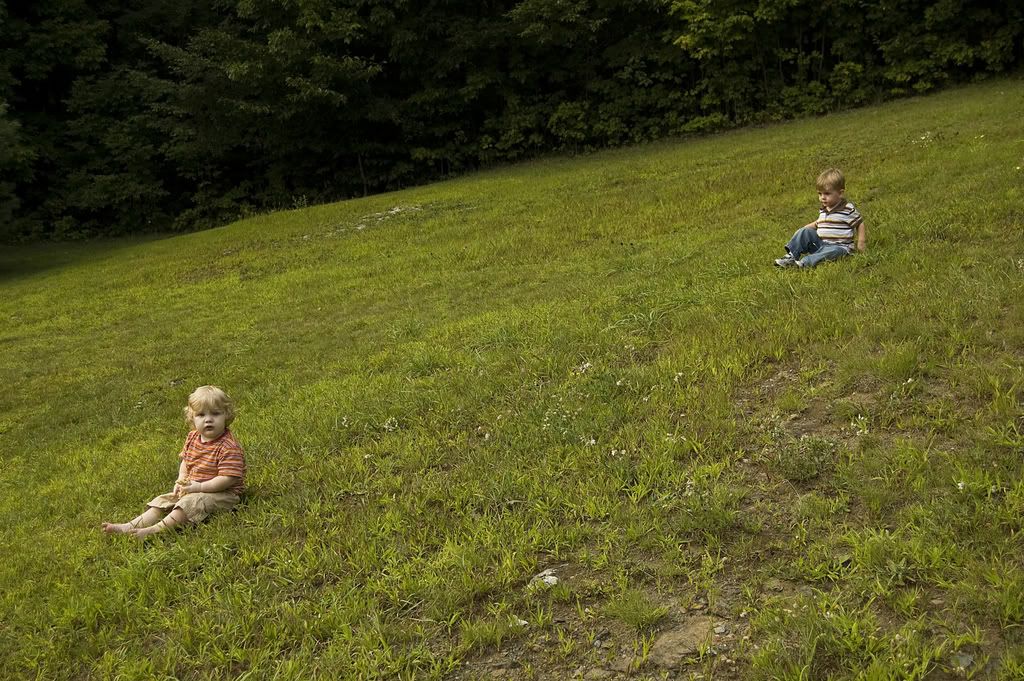 He loved it.