I'm not gonna lie - this week's assignment was tricky for me. My first inclination was to skip this week because I didn't want to take a self-portrait. On top of that, the rule that you had to hold the camera and couldn't use a tripod was even more reason skip this week.
But, I'm trying to do things that are hard for me, so I wrote "Take Self-Portrait" on my list of things to do today.
As I was watching G-Man play
(destroy)
in his room this morning, I knew I found my self-portrait opportunity: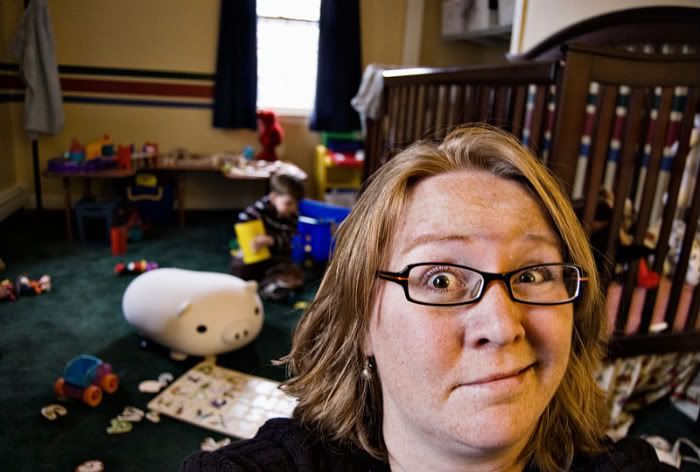 I also took a cute one of the two of us cuddling, but it didn't accurately represent the reality of our lives today. :)
Head on over to
I ♥ Faces
to see the rest of the self-portraits this week. You might be inspired to take your own!
P.S. Do kids know when they turn two? I feel as though a little switch has been flipped in his brain and the need to destroy and cry and scream and laugh loudly are the most important things for him to do. It's hilarious most of the time...