I still have pictures to post from Thanksgiving, but I wanted to get these pictures up.
For several years, Diggity has hosted a dessert party to kick off the holiday season. I was adopted into the tradition when we moved into our new house and had the space to start up the tradition again. Diggity and I spend the year figuring out which bakeries and restaurants in the Boston area are known for their desserts, and then Diggity spends the day collecting the best of the best. It's a great deal of fun to have friends over to eat and play video games and just relax.
And now, the pictures!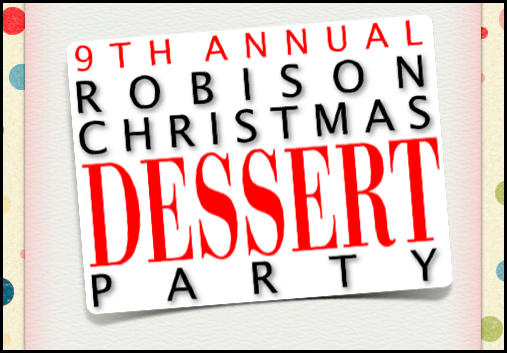 (Yes, we have an official logo. If that surprises you, you must not know us very well.) :)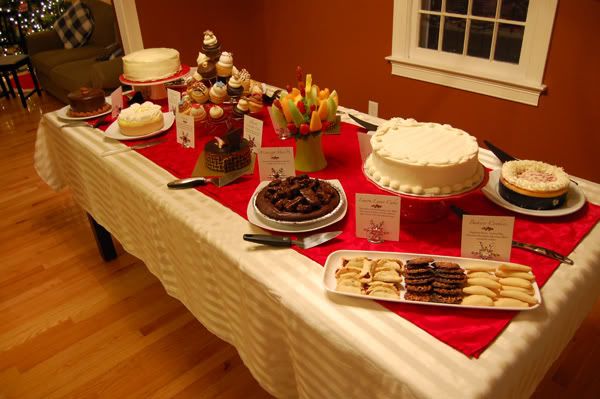 I was a little worried the new paint would clash with Christmas decor, but I love it.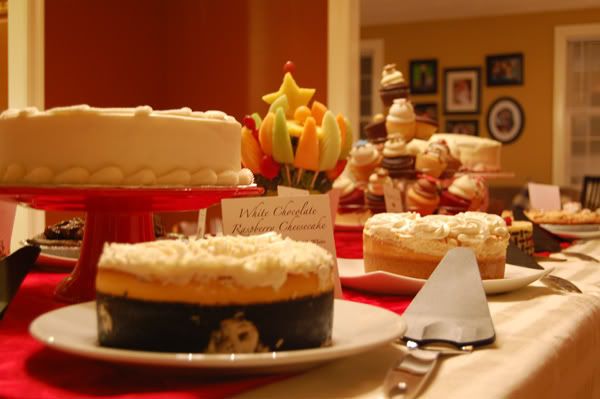 These were ALMOST too pretty to eat.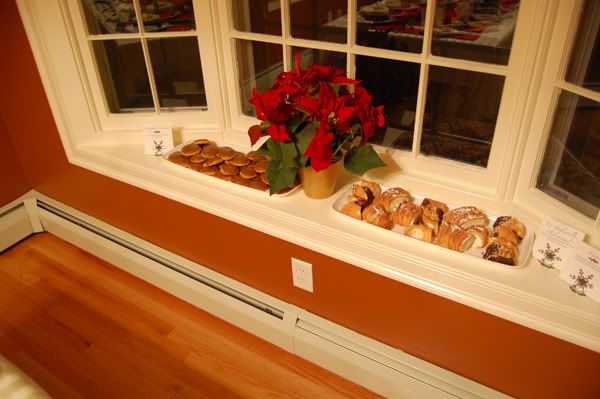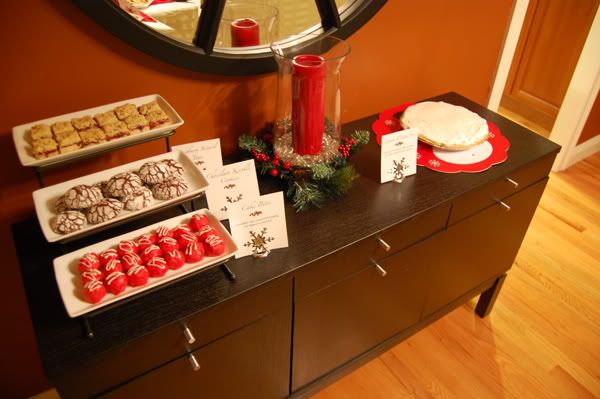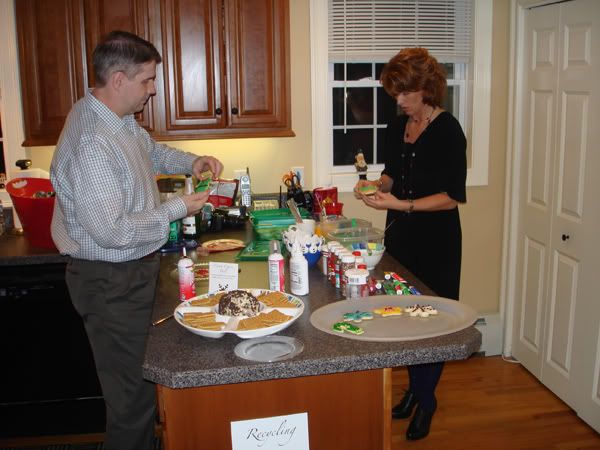 We always have a sugar cookie decorating station.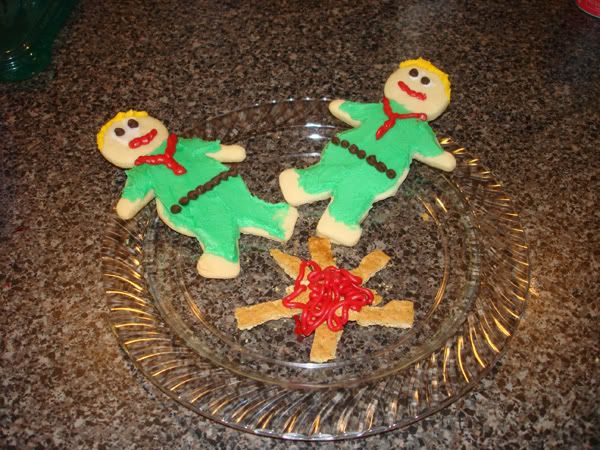 Roger is our artist-in-residence. This is his creation this year. It's an homage to our scoutmaster friend Russell who just moved to Georgia.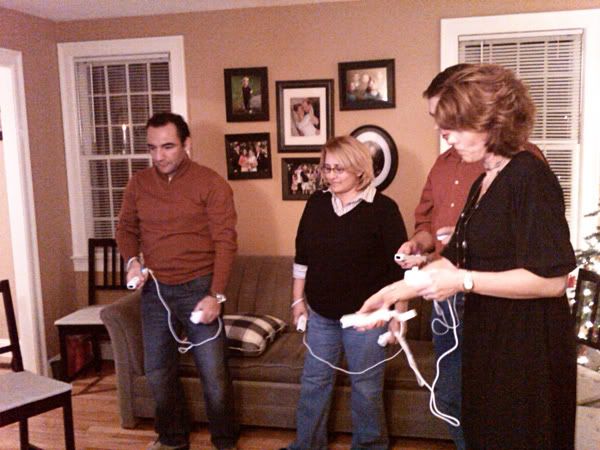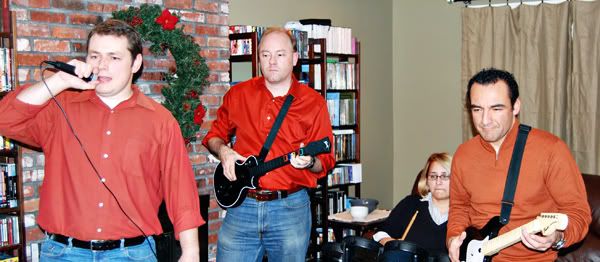 Introducing Wayne and the Wonder Twins! With Catalina on drums. They're currently rocking out "Roxanne."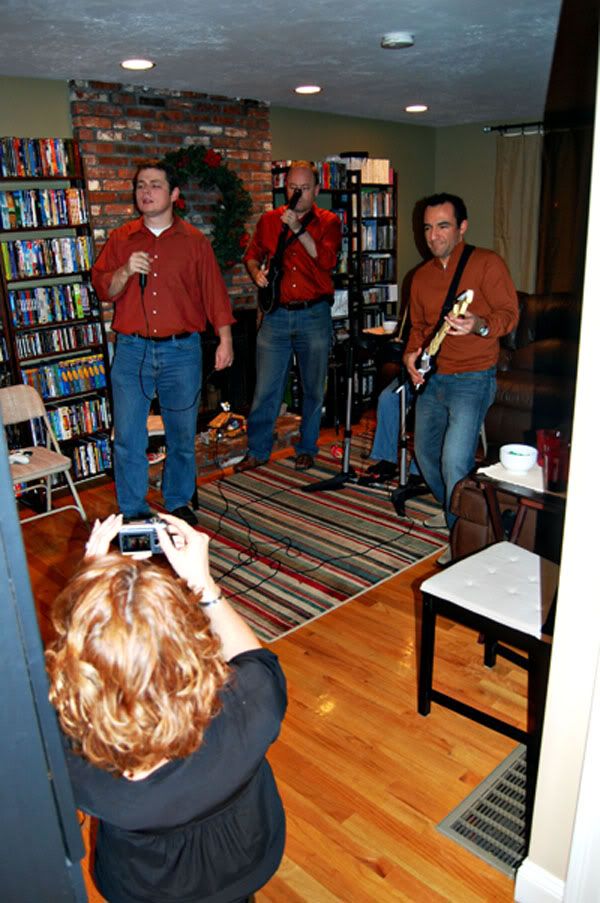 Wayne and the Wonder Twins' with their groupie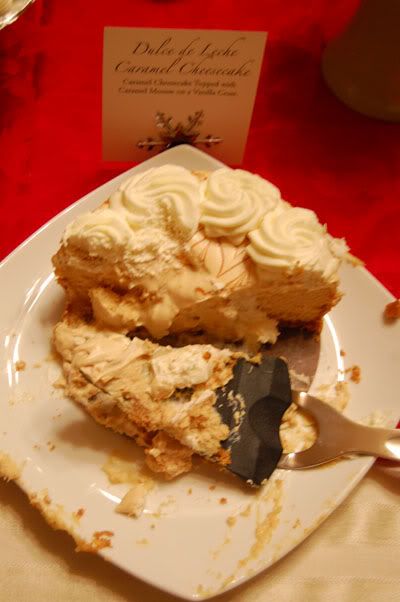 The Aftermath...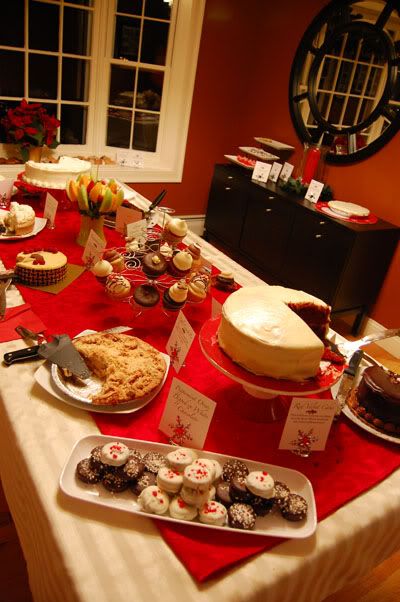 We had a great time, as always! Thanks to everyone who came! (And to those who sent us your pictures! I ended up with pictures nothing but food and of the rockin' Rock Star band.)
See you next year!