As you might recall, G-Man and I went to
Ohio
at the beginning of October to visit some friends. I've been trying to get the pictures edited since we got home, and I finally finished. I was holding off posting them because I wanted to mail some pictures to our hosts to thank them for letting us stay, and I didn't want them to see the pictures here first. But I'm mailing them today, so I decided to go ahead and post pictures.
We arrived in Ohio in the afternoon. I love the picture of G-Man running in the next collage - he was so excited to get out of the car. I also like these pictures of Ken and Carol. I'll always be so grateful for them.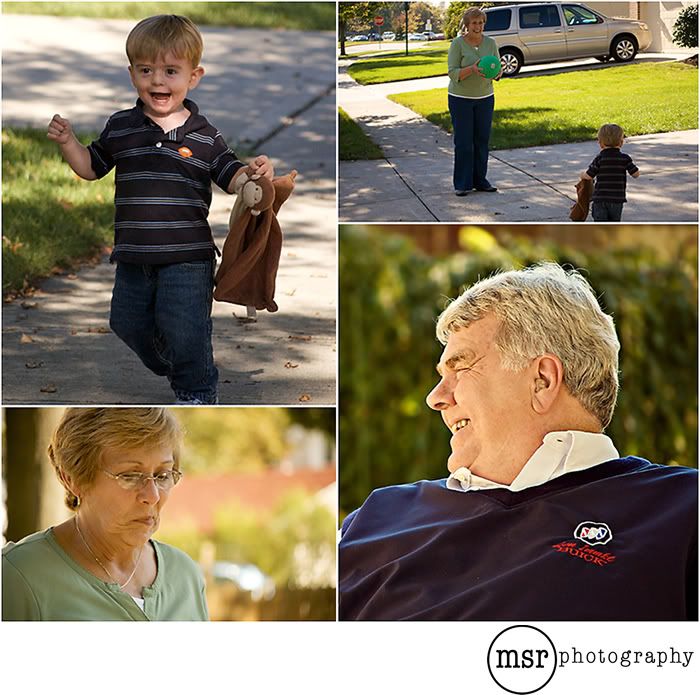 You saw the pictures of my mentor Bob that I took for my
portrait class
. I also got this picture of his wife Shirley that I really liked. They just finished a year long remodel of their house and backyard and she loves the backyard so much.
We were able to take G-Man to the Columbus Zoo. I was pretty excited to take him. I've only been to the Columbus Zoo once. I took a friend's daughter on a "date" there right before I moved and we had a great time. It's a very nice zoo and it was a beautiful day to go. G-Man really liked the manatees, fish and monkeys.
The picture of him with the tiger cutout makes me laugh. He loved them so much, he didn't want to go see the real tigers. In the tiger picture below, he's showing me his nose and had just shown me the tiger's nose. Good thing it wasn't a real tiger. :)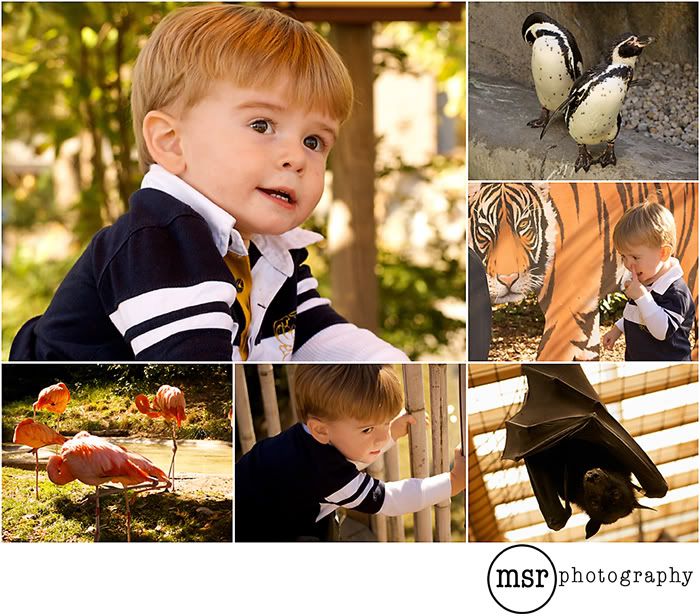 Another day, we took G-Man to play on the playground at the mall where I used to work during summer break.
(I spent some time visiting old haunts and took pictures of my old school and my old apartment.)
I needed to get a shot of G-Man for my portrait assignment, so I took a lot of pictures of he and Carol playing.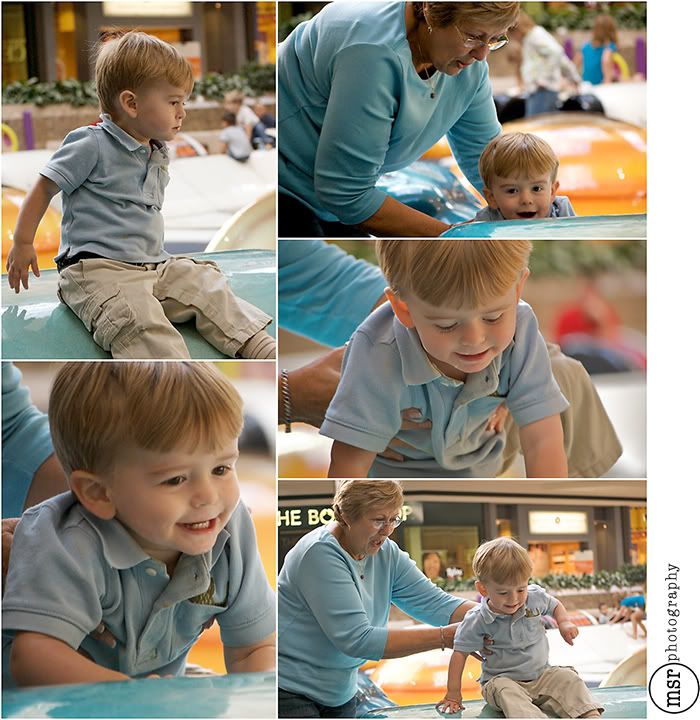 Later that afternoon, we went to a new playground down the street from her house.
(The town where I used to live is so beautiful and so well laid out. There is a jogging trail that covers the entire town, lots of sidewalks, and every neighborhood has a city built park. I was slightly envious. Especially of the jogging trail and sidewalks.)
I have a bunch of pictures that are really contrasty because the playground was in direct sun, but I just loved this series so much. Especially G-Man's face in the center picture.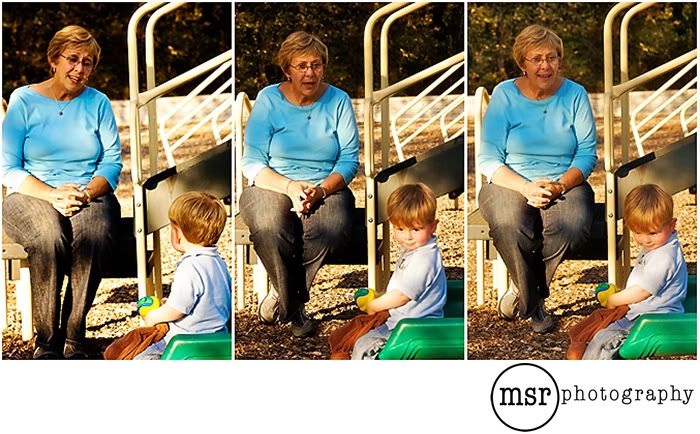 I posted a little about this, but on the way home we
stopped in Kirtland
to see the new Visitor's Center. I really like this collage because it includes the buildings, which I didn't get to post before.
Stay tuned for a second post with pictures of our stop in Buffalo!