Sub-Title: Actions are Your Friend
G-Man and I went outside yesterday morning when it was a bit overcast to test drive my new camera. (More on that in a later post.) I took a couple hundred shots and spent a little time tonight trying out
Pioneer Woman's
set of
actions
from the photography section of her website.
Here's a shot of G-Man straight out of the camera: (SOOC)
Here's the photo after running PW's Boost action and the Define and Sharpen action:
And finally, here is the photo after running the B&W action and finishing with the Edge Burn action: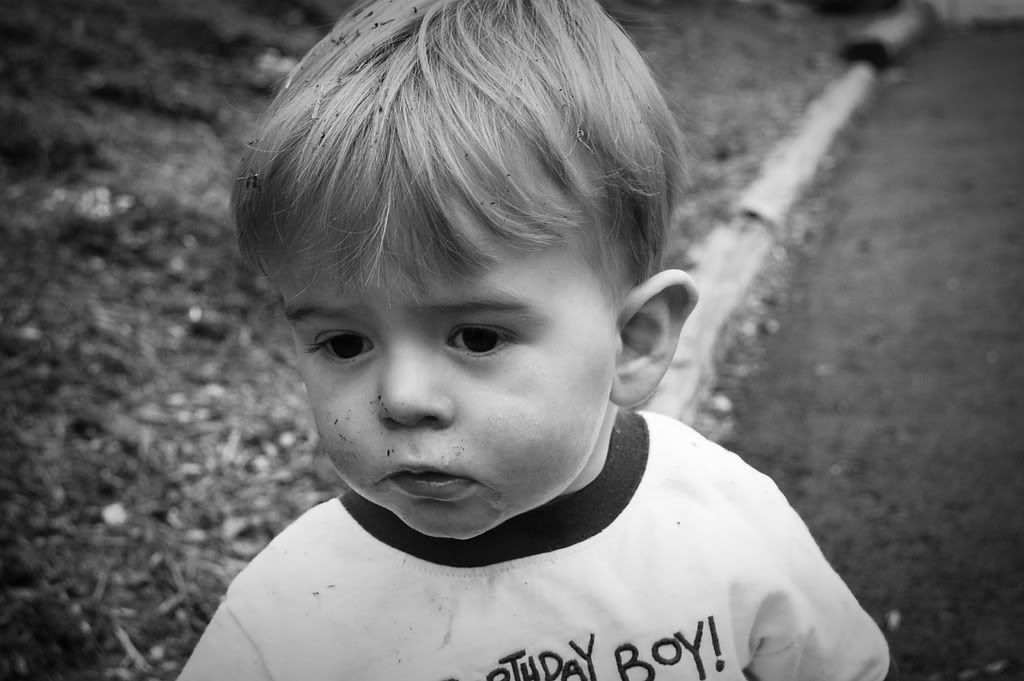 Nice! Here's another photo set.
SOOC: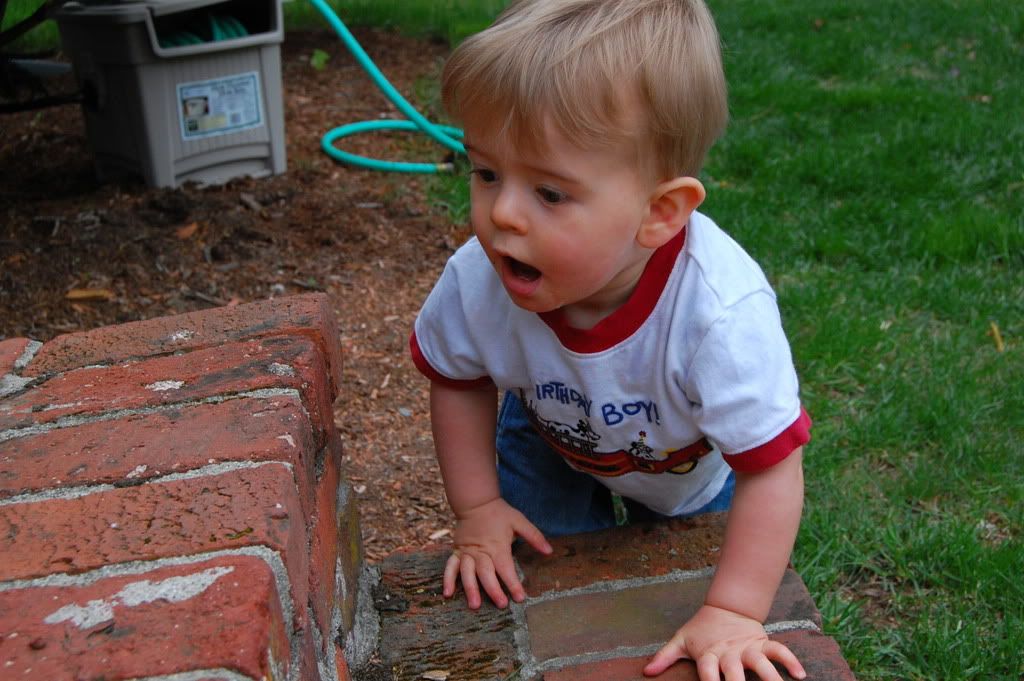 Fresh & Colorful action:
I'm finding that I really, really love photography....