We're enjoying the Utah game in the cozy condo in Park City as the snow flutters down. It's been a great visit filled with family and fun. And lots of photos. Like this one of Diggity's cute kids and their cute fiancees.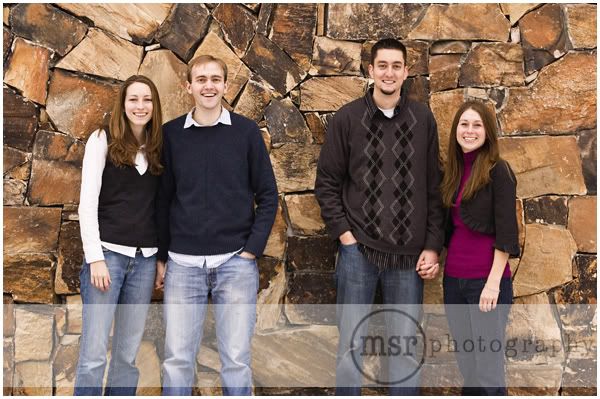 Yup. That's right. Both kids are engaged now. It's a very fun, very exciting time. Amanda got engaged at the beginning of December. So, we have Chris and Heather getting married in May and Darren and Amanda getting married sometime later in the summer.
And we have Macy starting an extreme exercise regimen when we arrive back in Massachusetts. :) Wish us all luck.
I'm also doing
this
. Join in. It's going to be fun.