After relatively smooth travels to our final destination, we were welcomed by family and a delicious dinner. Our family acts out the Nativity with whoever is in the house for dinner that year. My dad is always the angel. The picture is out of focus, but it gives you a sense of his brilliant performance.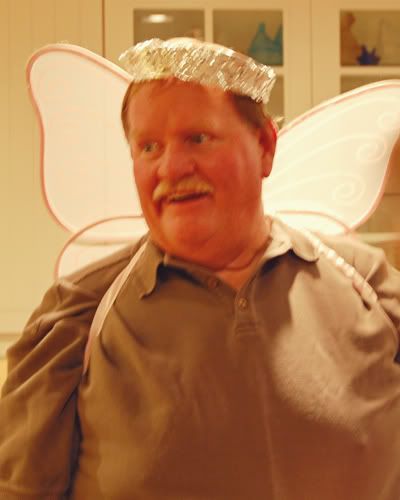 We had a lot of family in the house this year - both my family and Diggity's family was there. It made for an excellent Nativity.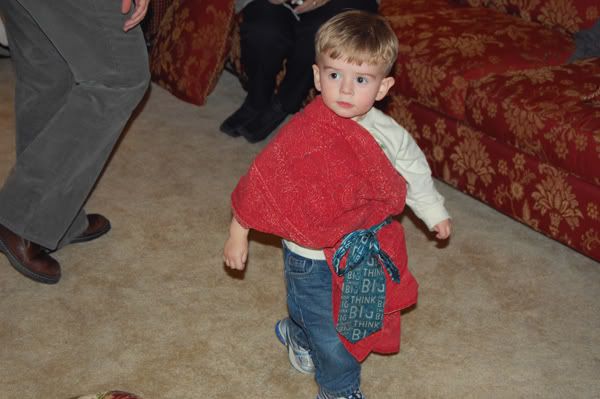 G-Man was Joseph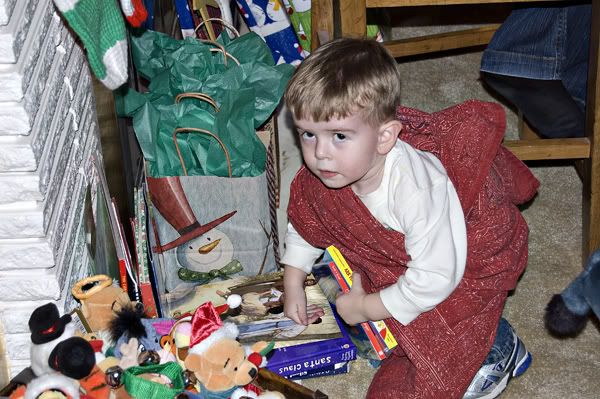 Joseph wasn't digging his costume so much.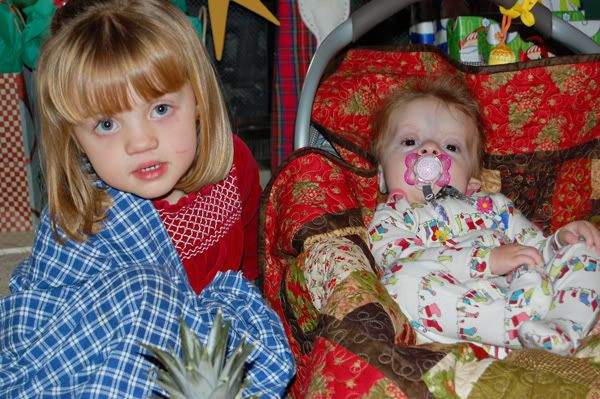 Mary and the baby Jesus.

Joseph and Mary prepare for their debut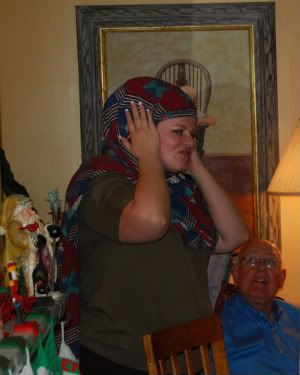 We had a very sassy shepherd in the house this year.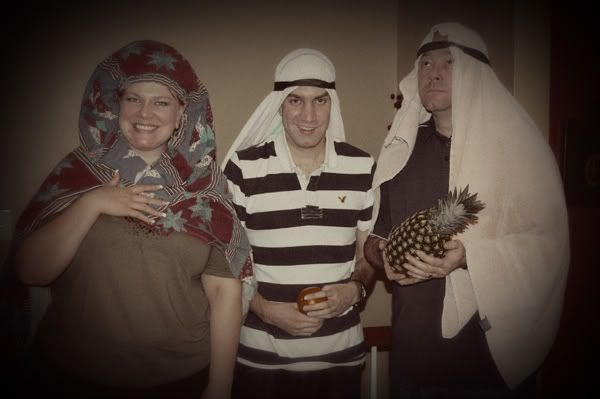 Shepherd and two of the three Wise Men - bearing pineapple

After the Nativity, we decorate luminaries to light for my mom. Everyone created a luminary for someone they wanted to remember for Christmas and then we lit them and put them on the front porch.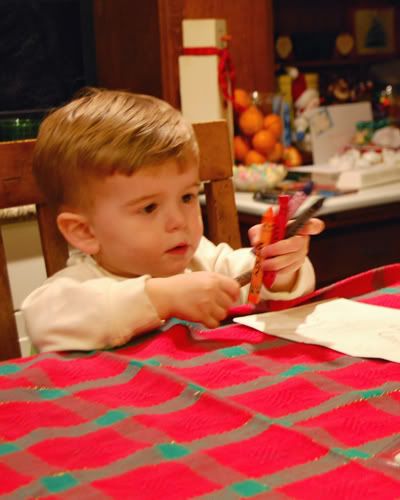 This was G-Man's first luminary. He loved coloring.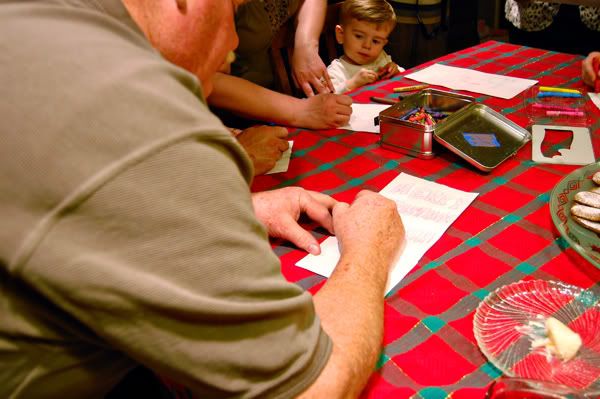 I love that G-Man is watching his Grandpa make Grandma Marsha's luminary.