A couple weeks ago, G-Man and I had some time to kill between his Music Together class (which I'm loving) and our appointment to go take pictures of
Miss C
. I've been wanting to stop and shoot at all the little reservoirs I pass this time of year. They're all surrounded by trees and they're just gorgeous. So, we stopped and went for a walk. In between taking these shots, we met two big dogs and found some sticks. It was a good time.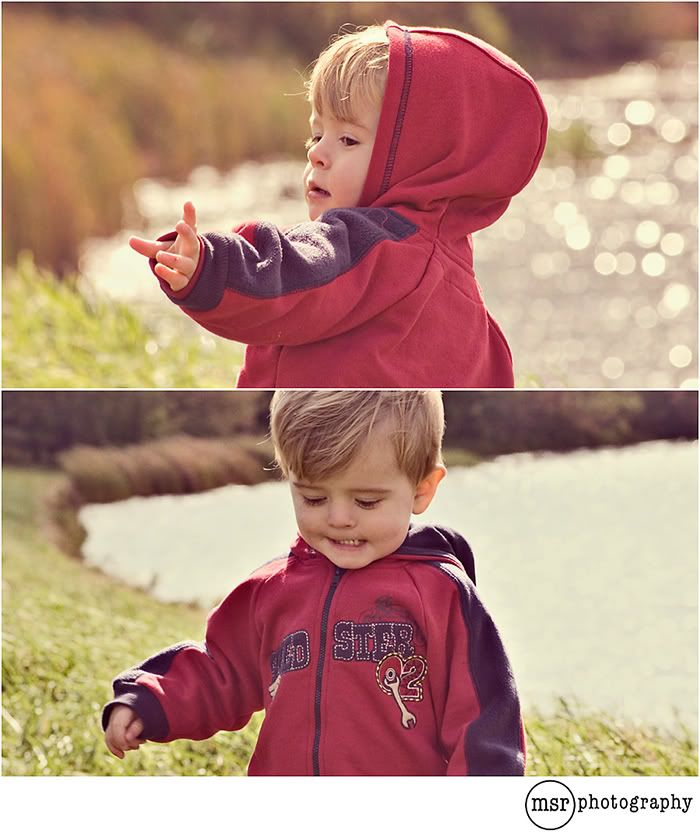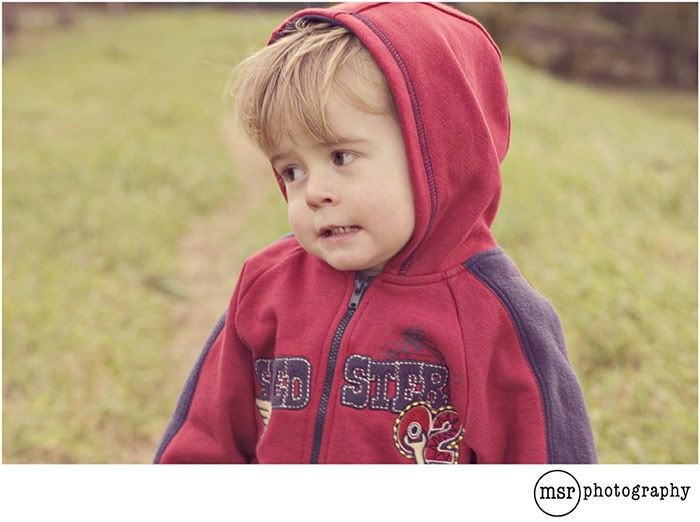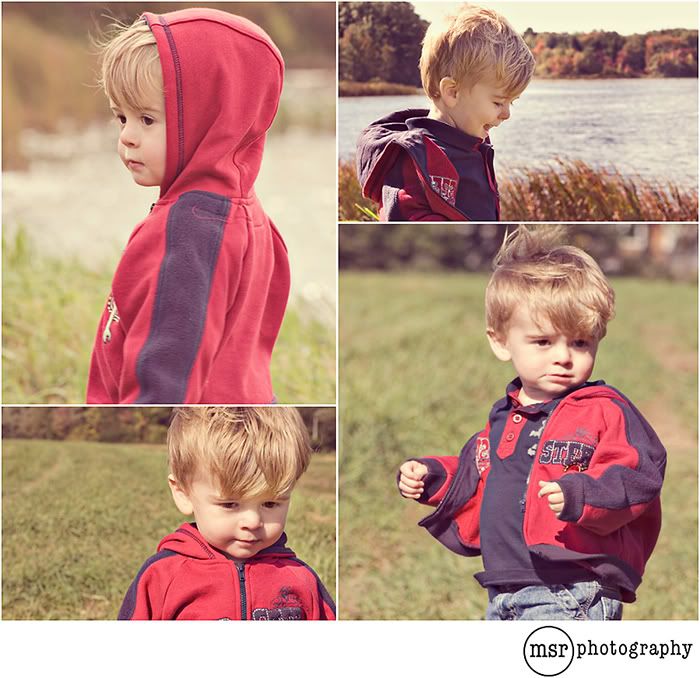 I'm really glad we stopped. Not only did I like the way these pictures turned out, I went back to this lake to shoot some of
these pictures
.
Near the end of Miss C's session, G-Man came outside to play too. I don't think I love anything more than taking shots of kids playing. I've always loved to sit and watch G-Man play, but being able to capture it is a whole new level of fun for me.