I took my camera along on another of our walks a couple weeks ago. We had some new things occur on this particular walk.
1. We were able to pick up the newspaper. G-Man does this every day when we go outside. I tell him to go pick up daddy's newspaper, and he walks down the driveway, picks it up and brings it back. It's awesome.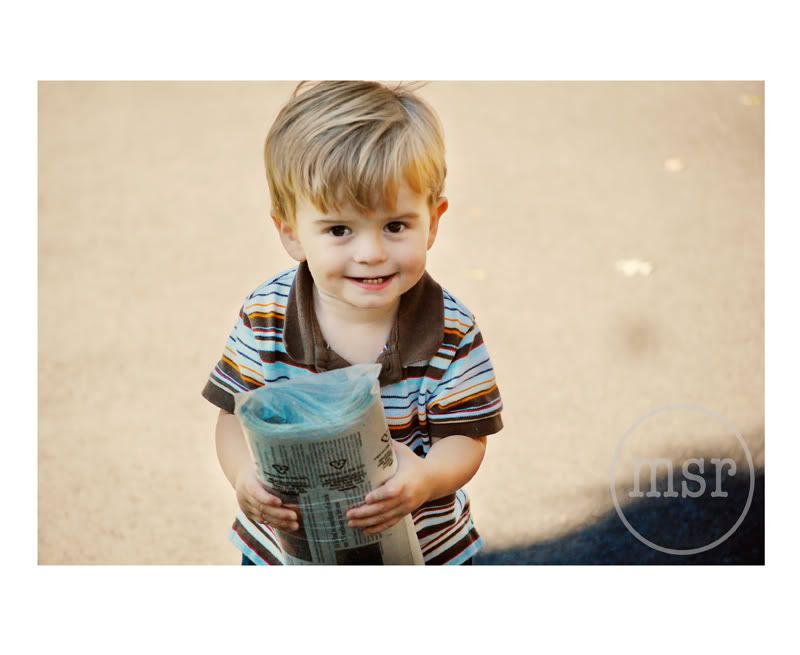 2. Paul the Cat is not a new part of the afternoon walk
(I'm beginning to think Paul sits outside and waits for us in the afternoons)
, but this expression on G-Man's face is a new one. It made me laugh.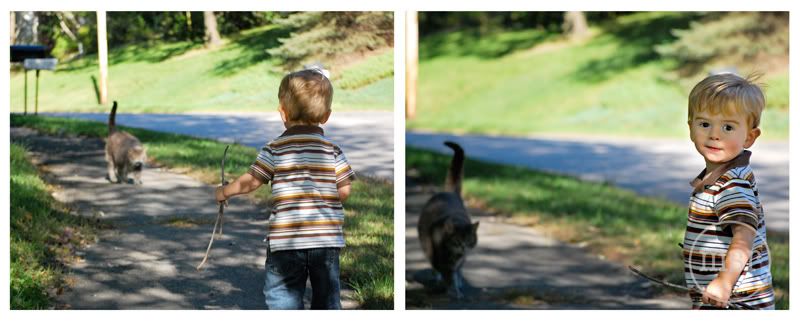 3. These pictures represent the change in focus from Paul the Cat to the BALL. Our neighbors, the S. Family, had a basketball in their side yard. A few days prior to this, G-Man had been playing with a basketball in the driveway of different neighbors, the C. Family. He spotted the ball before I did and kept saying and signing "ball, ball, ball, ball..." He kept running across the S. Family's yard until I decided it was time to go into our backyard and play with our ball. The family wasn't home, and I didn't want him to run into their yard and take their basketball.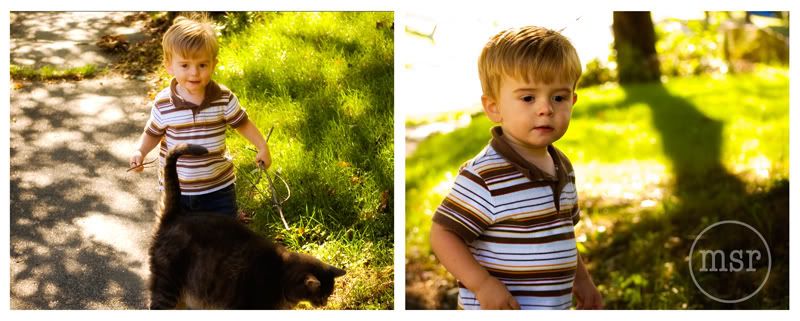 4. These next three pictures show a couple things. First, G-Man has developed a memory and is not easily distracted. He wanted to go back and get the basketball and was not happy with the blue ball. He also wanted to go inside and get his monkey once he started crying and I wouldn't let him do that either. Second, I am a horrible mother as I am letting him sob and taking his picture instead of helping him. And though it doesn't show in the picture, I was also giggling as I was taking the pictures because he's so cute even when he is crying.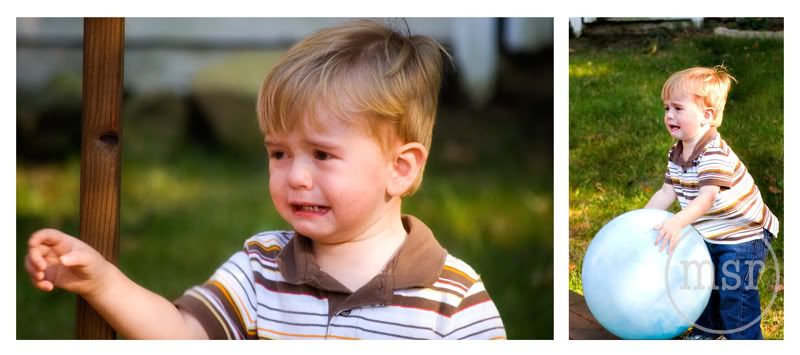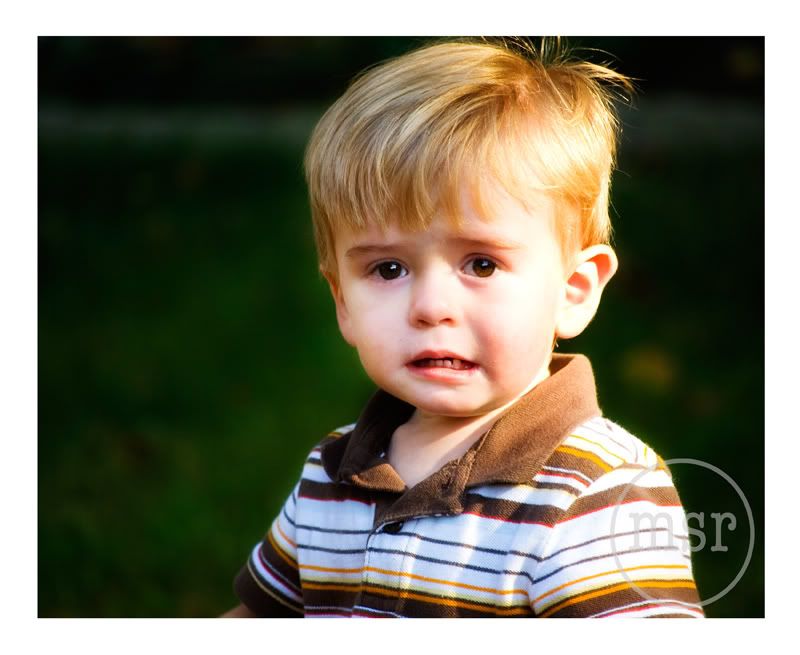 What a face! Isn't that so cute!? Aren't you glad I kept taking pictures?
(Diggity probably isn't. He isn't a fan of crying pictures. Sorry, honey.)