After months of wanting nothing to do with them, G-Man suddenly loves his bibs. He knows which drawer they are in, and periodically through the day he will come find you and want to wear it. He started off wearing one in the front. Then, he started putting it in back of him like a cape. The other morning, we escalated to this: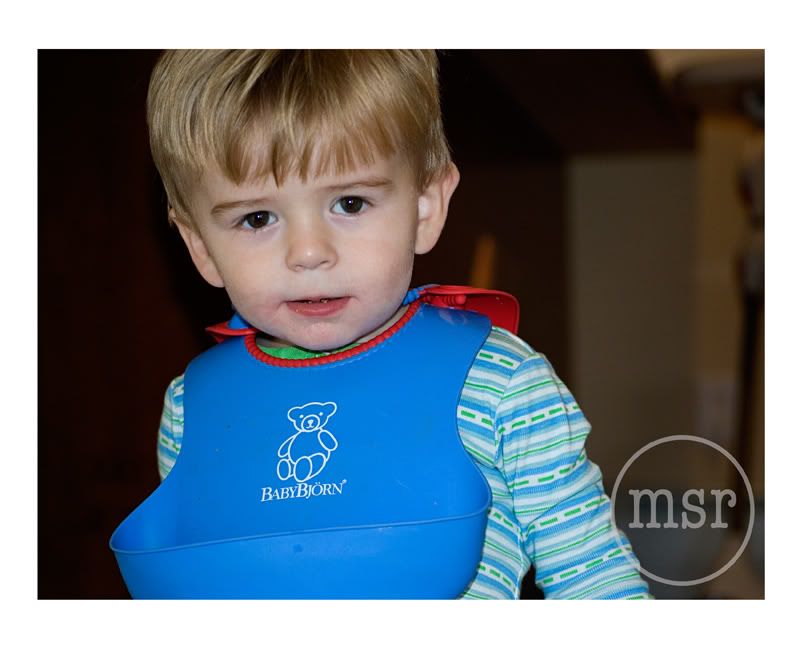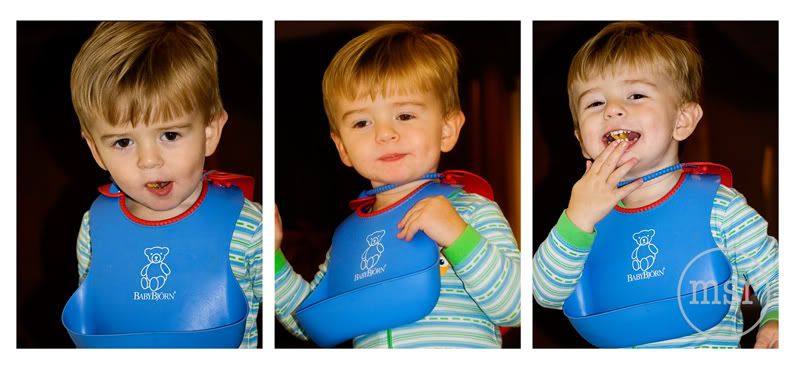 He's a pretty funny kid.
P.S. You can get these bibs
here
. I have yet to see them in a regular store and I purchased them after reading about them on some random blog. I LOVE THEM. Along with my
Boppy
pillow and
bouncy seat
, they are my best baby gear acquisitions. No washing or stain treating thousands of bibs - just wipe them off or stick them in the dishwasher. They are fabulous.