Sunday began with me accidentally oversleeping followed by a mad rush to try and get to church on time when half your ward sharing four showers. Diggity's shower was ice cold, apparently. We had a fabulous Sacrament Meeting. The lodge where we met has pictures of Joseph Smith all along the wall and as the speakers talked of the Restoration of the Gospel, the Spirit was so strong. Bearing witness that this man was responsible for the reason all of us were sitting in that room together.
After church, I made lunch. I tried grilling corn on the cob for the first time. It was fabulous. We had it again the other night. Just soak the cobs in water so you don't set your barbecue on fire. Even when you soak them, the husks will still light on fire, but they go out quickly.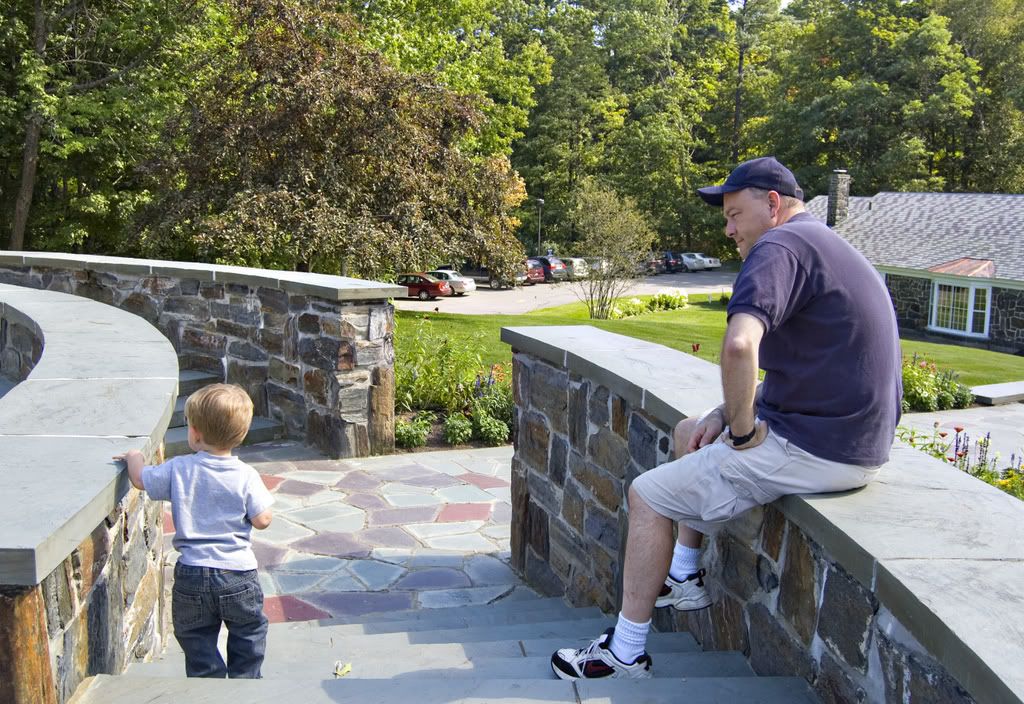 We headed back to camp and had dinner with our Robison cousins. Families were joining up for Sunday dinner all across camp. After finishing our dinner, we went to visit another group of families eating in the pavilion. The kids thought the rock was a better place to eat than sitting at the boring old tables. Can't blame them.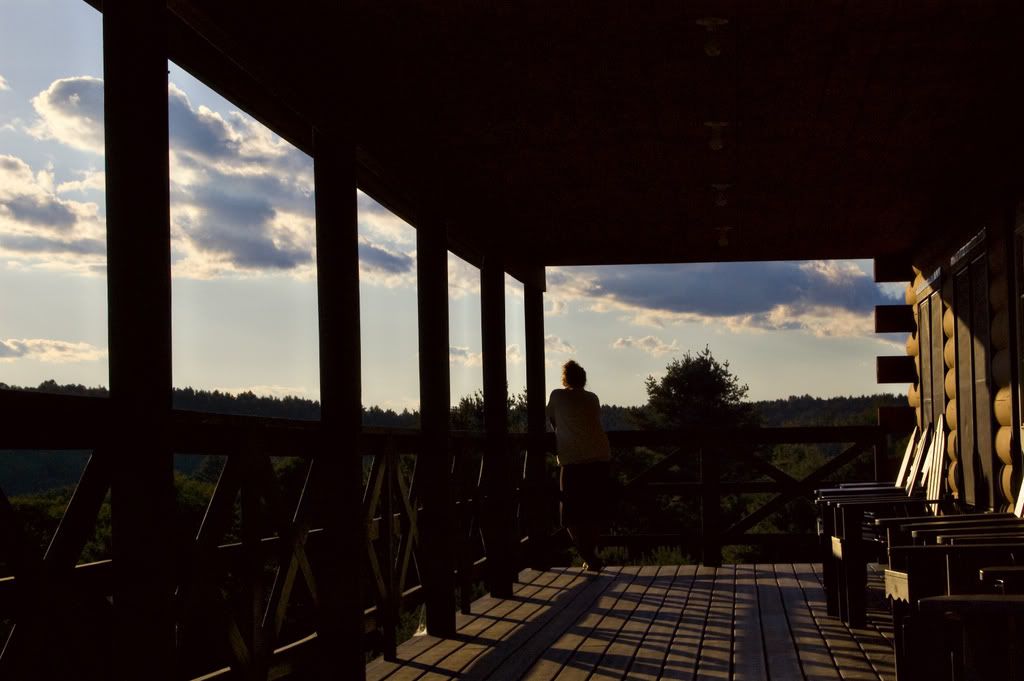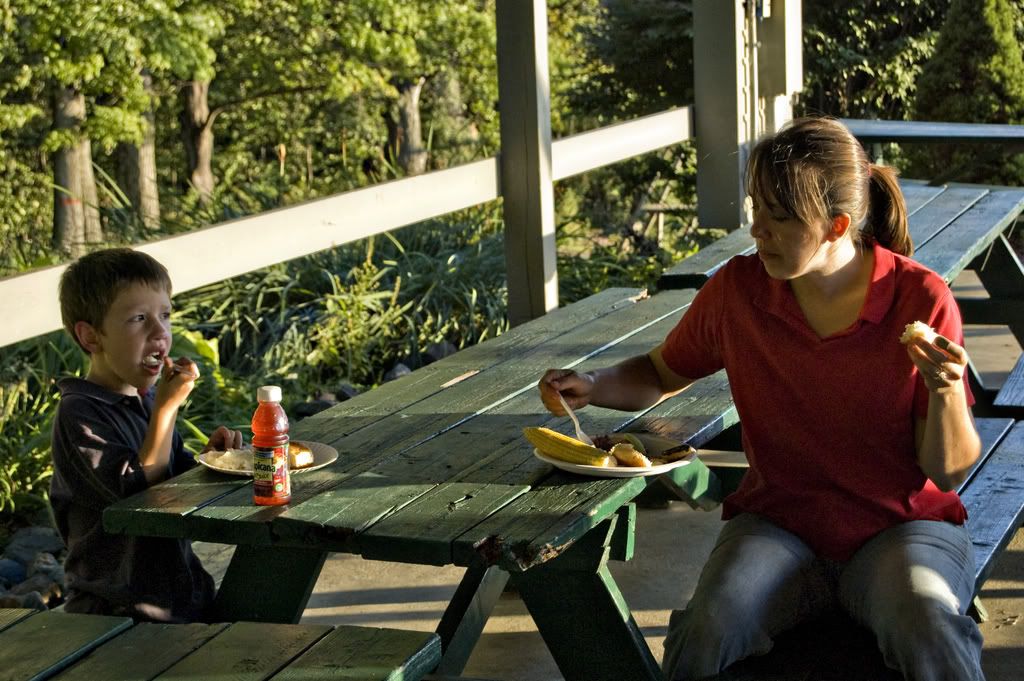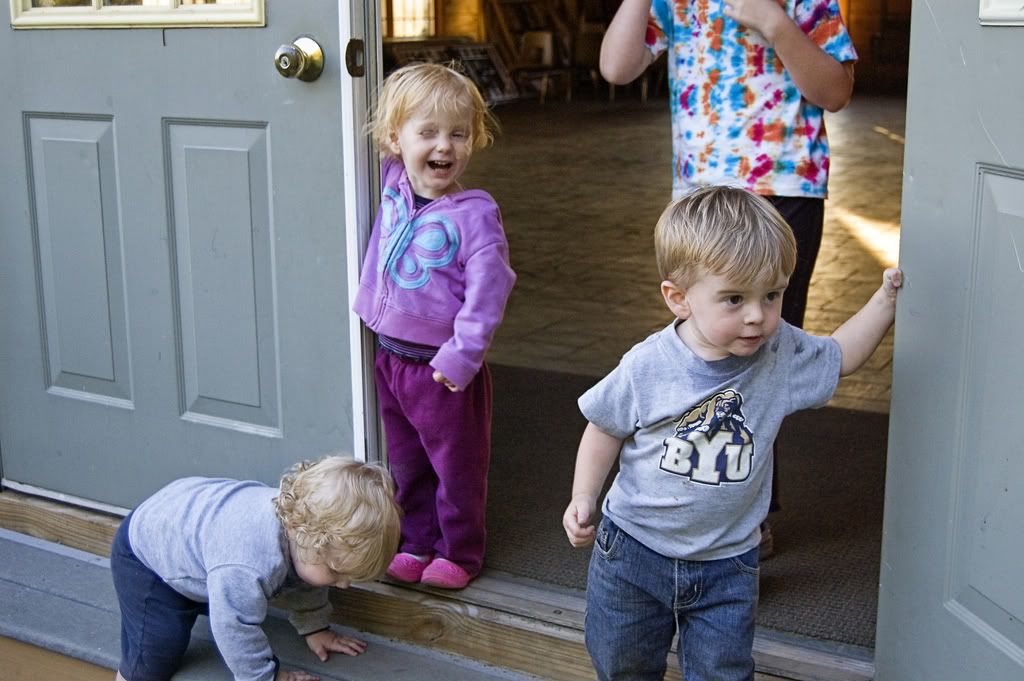 We ended the evening with a great fireside on missionary work given by the Bishop and Diggity, our new Ward Mission Leader. Another great day at Camp Joseph!