While putting the house back together, I came across some great black and white prints I bought in a little shop in Paris.
(Yes, I felt cool typing that.)
I purchased them for the guest room and the next step is to get them framed and hang them up.  
(Add it to the list...)
Though I love the prints, there are still some spots on the wall that need filling. I went through our photos from Paris and ran them through Photoshop so I can add them to the photos I purchased. This shot from the Louvre is my favorite: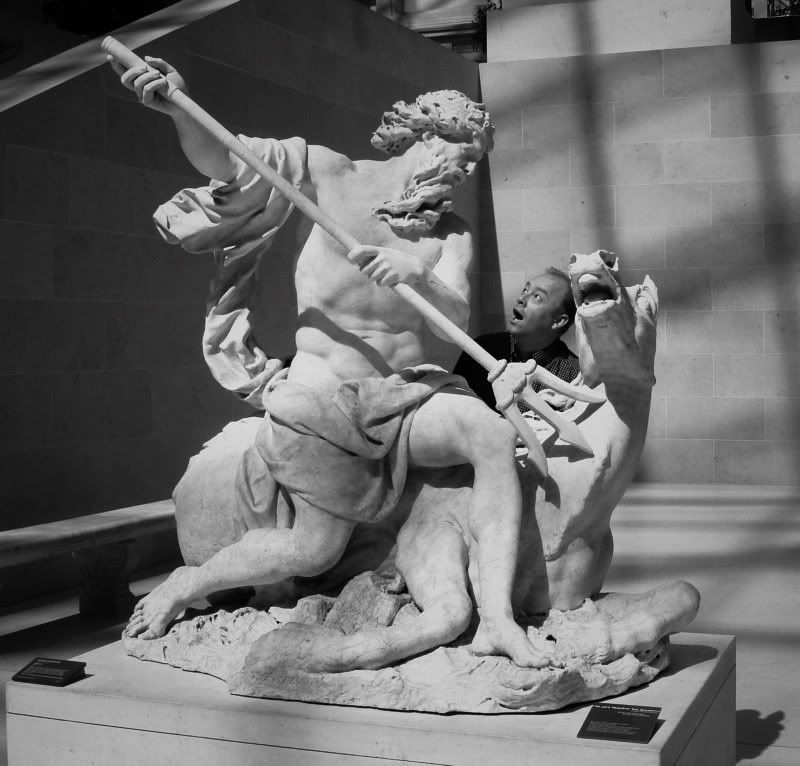 Yes, as a matter of fact, I do have the coolest and most fun husband ever.  Thank you for asking.